The Interactive Workshop
06.19.2023.
-
06.23.2023.
Description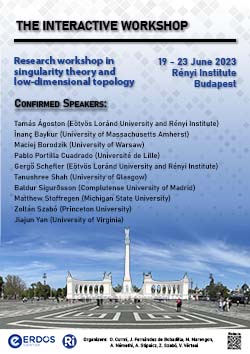 The themes of this workshop will be both low dimensional topology and singularity theory, and their interactions (whence the name of the workshop). The workshop is part of the research semester "Singularities and low dimensional topology" at the Erdős Center. 
IMPORTANT: the dates of the workshop have changed! The new dates are 19-23 June 2023.
At the following links you can download: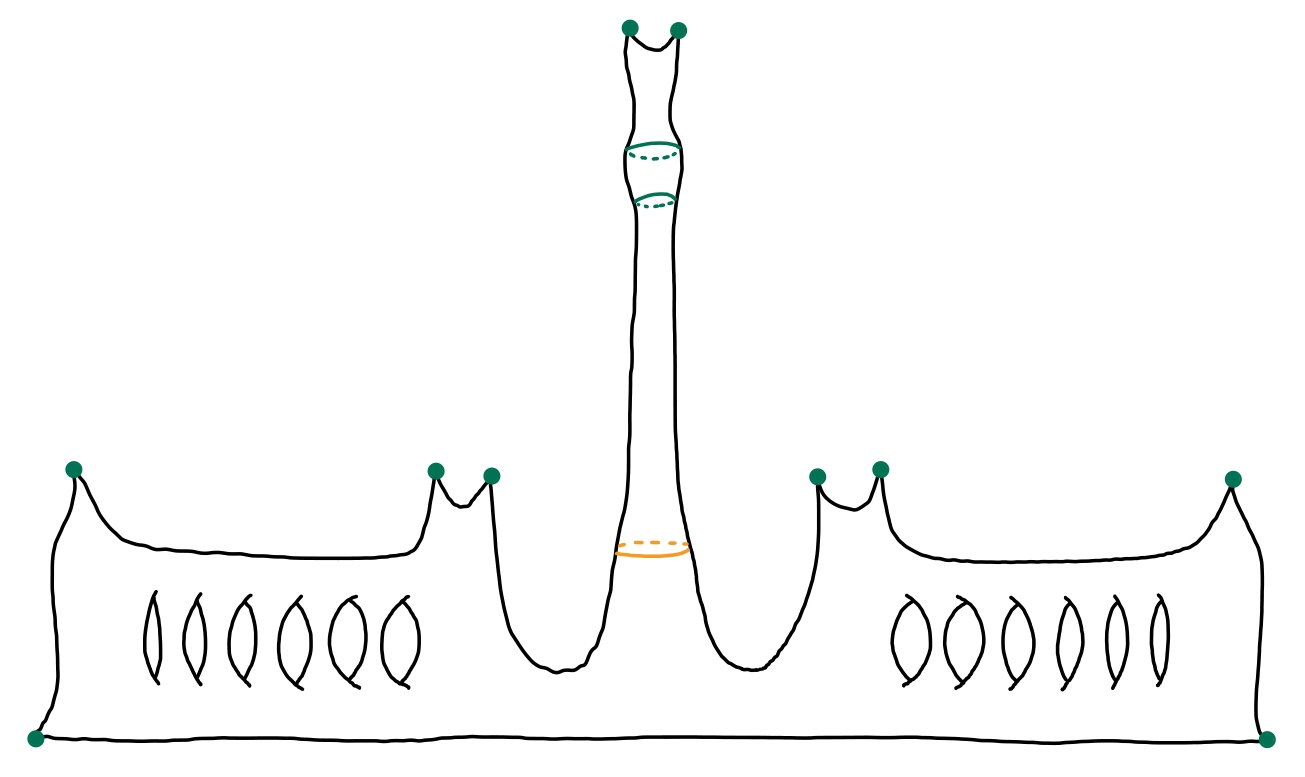 The conference will include a lecture series by Matthew Stoffregen.
Confirmed speakers include:
Tamás Ágoston (Eötvös Loránd University and Rényi Institute)
İnanç Baykur (University of Massachusetts Amherst)
Maciej Borodzik (University of Warsaw)
Pablo Portilla Cuadrado (Université de Lille)
Gergő Schefler (Eötvös Loránd University and Rényi Institute)
Tanushree Shah (University of Glasgow)
Baldur Sigurðsson (Complutense University of Madrid)
Matthew Stoffregen (Michigan State University)
Zoltán Szabó (Princeton University)
Jiajun Yan (University of Virginia)
Application
Since the capacity of our venue is limited, we kindly ask all perspective participants to apply to attend the conference through the online form. We will review applications on a rolling basis, and we will notify applicants few days after they submit their application. If you don't hear back from us after 10 days, please email us at singularity.lowdimtop@renyi.hu
Instructions for the application:
Please fill out the application form. Moreover: